Etymology: nearly (L); similar to originator
Type locality: Pirelli, Belém, Para, Brazil
Type depository: U.S. National Museum, Washington, D.C., United States (USNM)
TAXONOMIC KEYS
Berlin & Belkin 1980
WRBU LUCID KEYS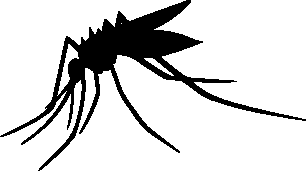 WRBU - Genera - Global - Adult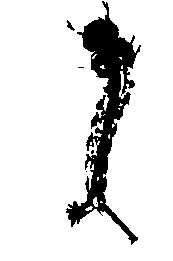 WRBU - Genera - Global - Larva
DISTRIBUTION NOTES
Brazil.
IMPORTANT REFERENCES
Duret 1972: 3 (M*)
Berlin & Belkin 1980: 53 (taxonomy, bionomics, distribution)
Harbach et al. 1991: 194 (type information)
CURRENT SYNONYMS
None
CURRENT SUBSPECIES
None
CITED REFERENCES
Berlin, O.G.W., & Belkin, J.N. (1980). Mosquito studies (Diptera, Culicidae). 36. Subgenera Aedinus, Tinolestes and Anoedioporpa of Culex. Contributions of the American Entomological Institute, 17(2), 1–104.
Duret, J.P. (1972). Culex (Anoedioporpa) quasioriginator, una nueva especie del Brasil. Neotropica-La Plata, 18(55), 1–5.
Harbach, R.E., Gaffigan, T.V., & Pecor, J.E. (1991). The J. Pedro Duret mosquito collection (Diptera: Culicidae). Mosquito Systematics, 22(for 1990) (3), 192–195.
CITE THIS PAGE
Walter Reed Biosystematics Unit (Year). Culex quasioriginator species page. Walter Reed Biosystematics Unit Website, http://wrbu.si.edu/mosquitoes/vectorspecies/cx_quasioriginator, accessed on [date (e.g. 03 February 2020) when you last viewed the site].