Etymology:   M.M. Tramazaygues
Type locality:  Monte Comán, Mendoza, Argentina
Type depository:  U.S. National Museum, Washington, D.C., United States (USNM)
WRBU LUCID KEYS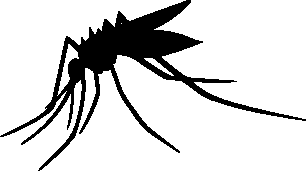 WRBU - Genera - Global - Adult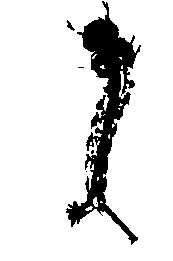 WRBU - Genera - Global - Larva
DISTRIBUTION NOTES
Argentina.
IMPORTANT REFERENCES
Duret 1954b: 23 (M*, F)
Bachmann & Casal 1963(1962) (bionomics)
Bram, R.A. 1967 (systematics, subgenus Culex)
Belkin et al. 1968: 15 (type locality information)
Casal & García 1968a: 333 (M*, P*, L*; to subgenus Allimanta)
Mitchell & Darsie 1985 (distribution, Argentina)
Campos & Maciá 1998 (taxonomy)
Harbach et al. 1991: 194 (type information)
Harbach et al. 2012 (phylogeny)
Rossi 2015 (checklist, distribution, bibliography; Argentina)
Grech et al. 2019 (larval bionomics)
CURRENT SYNONYMS
None
CURRENT SUBSPECIES
None
CITED REFERENCES
Bachmann, A.O. & O.H. Casal. 1963(1962) Mosquitoes argentinos que crían en aguas salobres y saladas. Revista de la Sociedad Entomológica Argentina, 25, 21-27. 
Belkin, J.N., Schick, R.X., & Heinemann, S.J. (1968). Mosquito studies (Diptera, Culicidae). XI. Mosquitoes originally described from Argentina, Bolivia, Chile, Paraguay, Peru, and Uruguay. Contributions of the American Entomological Institute, 4(1), 9–29.
Bram, R.A. (1967) Classification of Culex subgenus Culex in the New World (Diptera: Culicidae). Proceedings of the United States National Museum, 120(3557), 1-122.
Campos, R.E. & Maciá (1998). Culicidae. Cap. 28. En Morrone, J. J. & Coscarón, S. (Eds.) Biodiversidad de Artrópodos Argentinos: Una pespectiva biotaxonómica. (pp. 291-303). La Plata, Buenos Aires, Argentina: Ediciones Sur.
Casal, O.H., & García, M. (1968a). Culex (Allimanta) nuevo subgénero para Culex (Culex) tramazayguesi Duret, 1954 (Diptera, Culicidae). Physis, 27(75), 329–335.
Duret, J.P. (1954b). Nuevo mosquito argentino (Diptera, Culicidae). Neotropica, 1(2), 23–26.
Grech, M.G., Manzo, L.M., Epele, L.B., Laurito, M., Claverie, A.Ñ., Ludueña-Almeida, F.F., Miserendino. M.L. & Almirón, W.R. (2019). Mosquito (Diptera: Culicidae) larval ecology in natural habitats in the cold temperate Patagonia region of Argentina. Parasites & Vectors 12: 214. 
Harbach, R.E., Gaffigan, T.V., & Pecor, J.E. (1991). The J. Pedro Duret mosquito collection (Diptera: Culicidae). Mosquito Systematics, 22(for 1990)(3), 192–195.
Harbach, R.E., Kitching, I.J., Culverwell, C.L., Dubois, J., & Linton, Y.-M. (2012). Phylogeny of mosquitoes of tribe Culicini (Diptera: Culicidae) based on morphological diversity. Zoologica Scripta, 41(5), 499–514.
Mitchell, C.J. & R.F. Darsie, Jr. (1985). Mosquitoes of Argentina. Part II. Geographic distribution and bibliography (Diptera, Culicidae). Mosquito Systematics, 17(4), 279-362.
Rossi, G.C. (2015). Annotated checklist, distribution, and taxonomic bibliography of the mosquitoes (Insecta: Diptera: Culicidae) of Argentina. Check List, 11(4): 1712.
CITE THIS PAGE
Walter Reed Biosystematics Unit (Year). Culex tramazayguesi species page. Walter Reed Biosystematics Unit Website, http://wrbu.si.edu/mosquitoes/vectorspecies/cx_tramazayguesi, accessed on [date (e.g. 03 February 2020) when you last viewed the site].