Etymology: Armed with a dart or javelin" (L); reference to posterior median process of spiracular apparatus with strong erect spine
Type locality: Kasawe Forest Reserve, Moyamba District, Southern Province, Sierra Leone
Type depository: U.S. National Museum, Washington, D.C., United States (USNM)
WRBU LUCID KEYS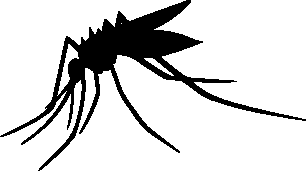 WRBU - Genera - Global - Adult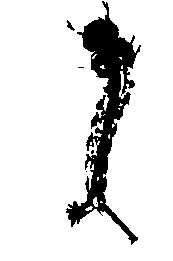 WRBU - Genera - Global - Larva
DISTRIBUTION NOTES
Cote d'Ivoire, Liberia, Sierra Leone.
IMPORTANT REFERENCES
Harbach 1987: 216 (M*, F, P*, L*)
CURRENT SYNONYMS
None
CURRENT SUBSPECIES
None
CITED REFERENCES
Harbach, R.E. (1987). Culex verutus, a new species of the subgenus Culex (Diptera: Culicidae) from Sierra Leone. Mosquito Systematics, 18(for 1986) (3–4), 216–229.
CITE THIS PAGE
Walter Reed Biosystematics Unit (Year). Culex verutus species page. Walter Reed Biosystematics Unit Website, http://wrbu.si.edu/mosquitoes/vectorspecies/cx_verutus, accessed on [date (e.g. 03 February 2020) when you last viewed the site].