Etymology: twice black lined (L); ref. to "black stripe on each side of middorsal line" of scutum
Type locality: Lake Sentani, Hollandia, Western New Guinea (Papua)
Type depository:  U.S. National Museum, Washington, D.C., United States (USNM)
TAXONOMIC KEYS
Lee et al. 1989a
WRBU LUCID KEYS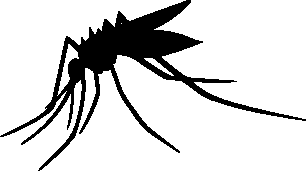 WRBU - Genera - Global - Adult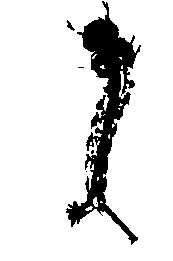 WRBU - Genera - Global - Larva
DISTRIBUTION NOTES
Indonesia (West Papua), Papua New Guinea.
IMPORTANT REFERENCES
Knight & Rozeboom 1945: 289 (M*, F*, P*, L*)
Knight & Chamberlain 1948: 18 (P*)
Lee et al. 1989a: 10 (F; key, taxonomy, bionomics, distribution, review)
CURRENT SYNONYMS
None
CURRENT SUBSPECIES
None
CITED REFERENCES
Knight, K.L., & Chamberlain, R.W. (1948). A new nomenclature for the chaetotaxy of the mosquito pupa, based on a comparative study of the genera (Diptera: Culicidae). Proceedings of the Helminthological Society of Washington, 15(1), 1–18.
Knight, K.L., & Rozeboom, L.E. (1945). A new species of Culex from New Guinea (Diptera, Culicidae). Proceedings of the Entomological Society of Washington, 47, 289–295.
Lee, D.J., Hicks, M.M., Debenham, M.L., Griffiths, M., Marks, E.N., Bryan, J.H., & Russell, R.C. (1989a). The Culicidae of the Australasian Region (Vol. 7). Commonwealth Department of Health, School of Public Health and Tropical Medicine Monograph Series, 2. Canberra: Australian Government.
CITE THIS PAGE
Walter Reed Biosystematics Unit (Year). Culex binigrolineatus species page. Walter Reed Biosystematics Unit Website, http://wrbu.si.edu/mosquitoes/vectorspecies/cx_binigrolineatus, accessed on [date (e.g. 03 February 2020) when you last viewed the site].