Etymology: George H. Bick.
Type locality: Toem, Western New Guinea (Papua)
Type depository: U.S. National Museum, Washington, D.C., United States
TAXONOMIC KEYS
Lee et al. 1989a
WRBU LUCID KEYS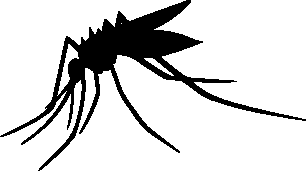 WRBU - Genera - Global - Adult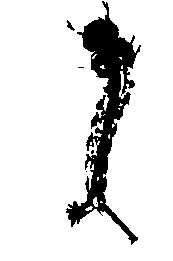 WRBU - Genera - Global - Larva
DISTRIBUTION NOTES
Indonesia (West Papua), Papua New Guinea.
IMPORTANT REFERENCES
Stone & Penn 1947: 89 (M*, F, P*, L*)
Lee et al. 1989a: 9 (F; key, taxonomy, bionomics, distribution, review)
CURRENT SYNONYMS
None
CURRENT SUBSPECIES
None
CITED REFERENCES
Lee, D.J., Hicks, M.M., Debenham, M.L., Griffiths, M., Marks, E.N., Bryan, J.H., & Russell, R.C. (1989a). The Culicidae of the Australasian Region (Vol. 7). Commonwealth Department of Health, School of Public Health and Tropical Medicine Monograph Series, 2. Canberra: Australian Government.
Stone, A., & Penn, G.H. (1947). A new species of Culex from New Guinea (Diptera, Culicidae). Journal of the Washington Academy of Sciences, 37(3), 89–91.
CITE THIS PAGE
Walter Reed Biosystematics Unit (Year). Culex bicki species page. Walter Reed Biosystematics Unit Website, http://wrbu.si.edu/mosquitoes/vectorspecies/cx_bicki, accessed on [date (e.g. 03 February 2020) when you last viewed the site].