Etymology: not stated 
Type locality: Paramaribo, Surinam
Type depository: U.S. National Museum, Washington, D.C., United States (USNM)
WRBU LUCID KEYS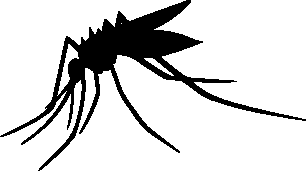 WRBU - Genera - Global - Adult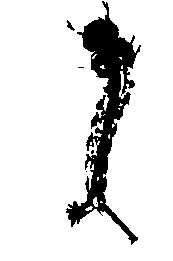 WRBU - Genera - Global - Larva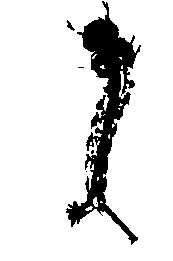 WRBU - Culex (Culex.) - Neotropical - Larva
DISTRIBUTION NOTES
Argentina, Belize, Brazil, Colombia, Costa Rica, Ecuador, Guatemala, Lesser Antilles (includes Trinidad and Tobago), Mexico, Panama, Paraguay, Peru, Suriname.
IMPORTANT REFERENCES
Dyar 1922d: 122 (M, L)
Stone & Knight 1957a: 57 (lectotype designation)
Bram 1967a: 49 (M*; taxonomy from synonym with coronator)
Linton et al. 2013 (bionomics, molecular taxonomy, distribution; Ecuador)
CURRENT SYNONYMS
None
CURRENT SUBSPECIES
None
CITED REFERENCES
Bram, R.A. (1967a). Classification of Culex subgenus Culex in the New World (Diptera: Culicidae). Proceedings of the United States National Museum, 120(3557), 1–122.
Dyar, H.G. (1922d). Mosquito notes (Diptera, Culicidae). Insecutor Inscitiae Menstruus, 10(4–6), 92–99.
Linton, Y.-M., Pecor, J.E., Porter, C.H., Mitchell, L.B., Garzón-Moreno, A., Foley, D H., Pecor, D.B., Wilkerson, R.C. (2013). Mosquitoes of eastern Amazonian Ecuador: Biodiversity, bionomics and barcodes. Memórias do Instituto Oswaldo Cruz, 108(Suppl. 1), 100–109.
Stone, A., & Knight, K.L. (1957a). Type specimens of mosquitoes in the United States National Museum. IV. The genus Culex (Diptera, Culicidae). Journal of the Washington Academy of Sciences, 47(2), 42–59.
CITE THIS PAGE
Walter Reed Biosystematics Unit (Year). Culex usquatus species page. Walter Reed Biosystematics Unit Website, http://wrbu.si.edu/mosquitoes/vectorspecies/cx_usquatus, accessed on [date (e.g. 03 February 2020) when you last viewed the site].